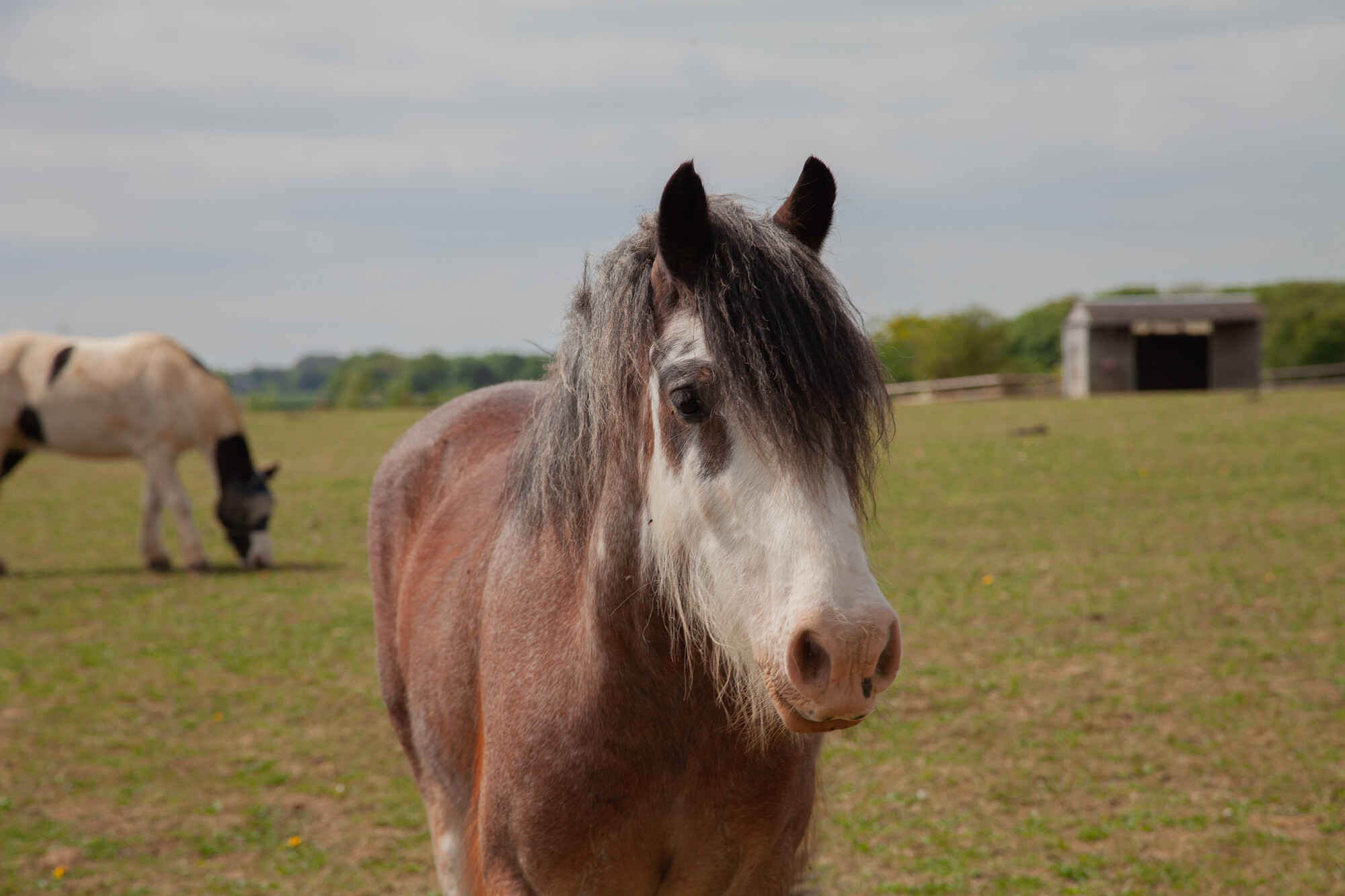 The essential costs of horse care on a budget
When cutting costs or budgeting for your horse, there are some essential areas of horse care where corners should never be cut.
There are fundamentals of responsible horse ownership and skimping on these – even in the short term – could put your horse's welfare at risk and turn out to be a false economy, costing you a lot more in the long run.
Read the information below alongside our horse care on a budget advice.
The costs of owning a horse
There is no doubt that owning a horse can be very expensive, with livery costs, feed, bedding and vet costs all adding up. But, like other pets, horses are part of the family for many owners. And, as the cost of living increases, many owners find that they are assessing their expenses. 
As well we our tips for saving money when owning a horse, we've also shared the essential care which could put your horse or pony's health at risk if it's missed.
Veterinary care
All horses should be checked thoroughly for signs of injury as part of their daily care routine to ensure that injuries are identified as soon as possible and treatment can be given. However experienced you are, do not be tempted to diagnose and treat a condition yourself. Always seek advice from a veterinary professional if your horse is showing any signs of being unwell. 
Read more on basic first aid for horses and ponies.
Vaccinations
Make sure you keep your horse's vaccinations up to date. Diseases like equine flu are common and leaving your horse unvaccinated or without their boosters will leave your horse vulnerable.
Vaccinations your horse or pony will need:
If you choose to stop regular vaccinations, it will often cost more when you come to restart their vaccinations in the future.
Regular hoof care
Taking shoes off to save money without consulting your veterinary surgeon or farrier could lead to lameness and expense as some horses are not able to go barefoot. Even if your horse or pony manages well without shoes, they'll still need regular hoof care.
Read more about essential hoof care.
Worm counts
Keeping on top of your faecal worm egg count (FWEC) results may mean that you do not have to worm as frequently. This can save on worming treatment as well as reducing the resistance of equine worms to medication. 
Always speak to your vet about the frequency of testing and treatment, and ask them for advice if you are struggling with costs.
Dental checks
The teeth of adult horses should receive routine professional attention at least once per year to avoid more expensive veterinary bills down the line. Younger or older horses might need dental treatment more frequently. You should also regularly look out for signs of pain, discomfort or illness.
Speak to your vet or a British Equine Veterinary Association (BEVA) or British Association of Equine Dental Technician (BAEDT) approved dental technician for advice about the frequency of appointments or if you are struggling with payments.
Pet insurance
If you are not insured against veterinary fees you must be confident that you could pay an unexpected veterinary bill. We recommend third party liability cover for all horse owners.
More on pet insurance.
Repairs
Repairs to any damaged property and equipment are vital to safeguard your horse's safety and security. We all know how easy it is for horses to get into trouble! If they get injured, it could cost you much more in vet bills in the long term.
Professional services
Having the necessary qualifications to treat and look after a horse or pony is so important for their safety and wellbeing. Do not employ a cheaper, unqualified person to do a vet, dental technician, saddle fitter, physio or other equine professional's job.
What if I'm struggling to pay for essential horse care?
Every situation and horse is different, but many people are facing financial challenges due to the increased cost of living, through no fault of their own! Please do not hesitate to reach out and seek advice. Here's some other things that could help:
Read our tips on horse care on a budget
Write down the care that is essential for your lifestyle and horse
Look at alternative options for livery and upkeep
Speak to your vet, other equine professionals, friends and family
In some cases, the only option may be to rehome your horse. Speak to charities about your options and what would be best for your horse. Wherever possible, we will always try to help.
Page details
Reviewed
• 26 January 2023
Next review
• 23 January 2026