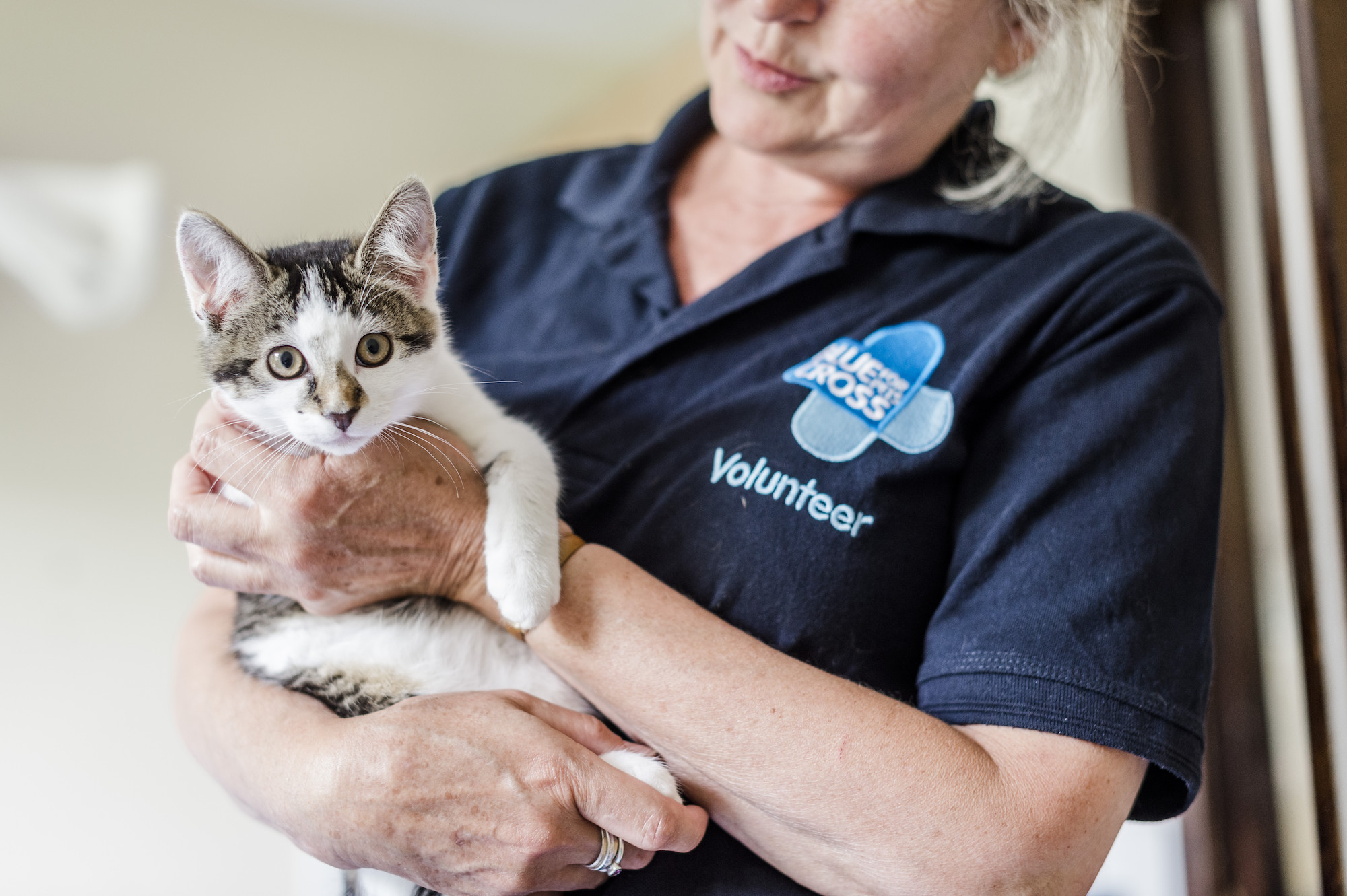 Volunteer
Your time is valuable to us. We have a number of volunteer roles currently available across the UK from volunteer dog walking to volunteering with our education team.
We rely on our fantastic team of dedicated volunteers to help us all over the country, and we'd love for you to join us. If you're for pets, we're for you.
Every year thousands of volunteers generously give their time to help us to help pets across the country.  Whether they are working directly with pets in our rehoming centres, hospitals or fostering schemes, helping us to raise money in our charity shops or through fundraising, or sharing our messages of responsible pet ownership within their communities – they all make a huge difference to our work and their time is very valuable to us.
What's it like to volunteer?
Joining our team
We have a large number of volunteer roles available across the UK so whatever your interests, skills and experience; and however much time you have to give, we hope to find the right role for you so you can help us to help more pets. If you're for pets, we're for you.
We welcome all kinds of people to volunteer with us.  We don't have an upper age limit, but you'll need to be 14 years or over for most of our roles, and you'll have to be older than this for others. Please look at the specific opportunity you are interested in for more details.
Finding a role that's right for you
— Page last updated 05/10/2023