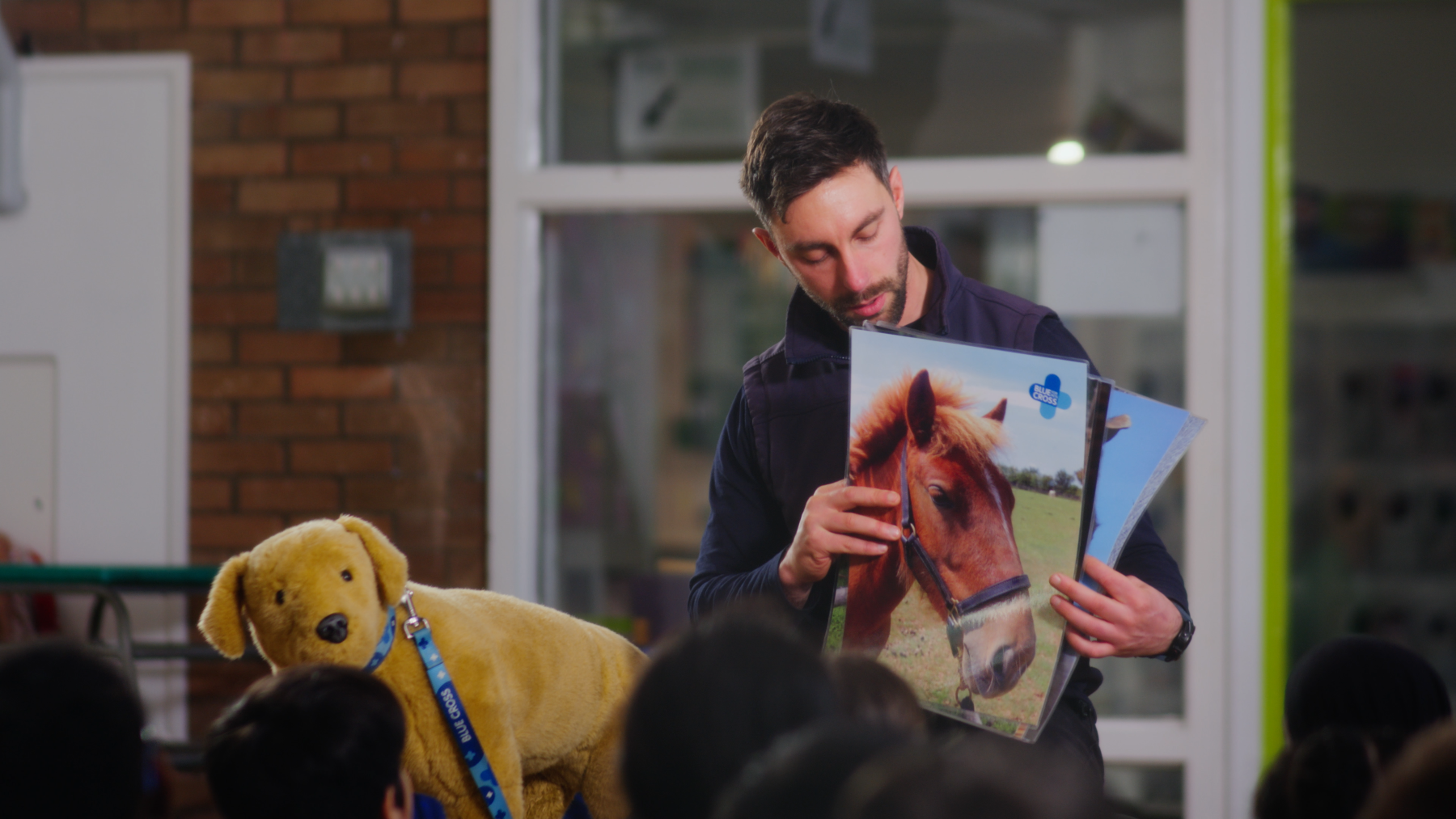 Book an education talk
Our talks make learning about pet care and welfare a fun, interactive and memorable learning experience.
What we offer
UK Primary schools and youth groups can request a free talk or assembly from one of our trained Blue Cross Speakers. Talks are specifically designed to engage young people, inspire empathy and develop successful people-pet relationships. Choose from a range of topics related to the UK curriculum and PHSE themes.
Why we do it
By encouraging behaviour change across a generation, we can improve the lives of both pets and future pet owners. We believe it is so important to inspire empathy in young people. Not only does it help develop successful and safe relationships with pets, but it can also lead to fewer cases of animal neglect and cruelty. 
What you need to know
Our free talks are suitable for young people aged 5-11. We also offer talks to College students studying animal care courses
Where we have a speaker in your area we can offer a visit; alternatively talks are delivered online
All of our Blue Cross Speakers are DBS checked 
Talks are subject to availability and you must be a teacher or youth leader to complete this form. To speak to one of the team, email us or call 0300 111 8950.