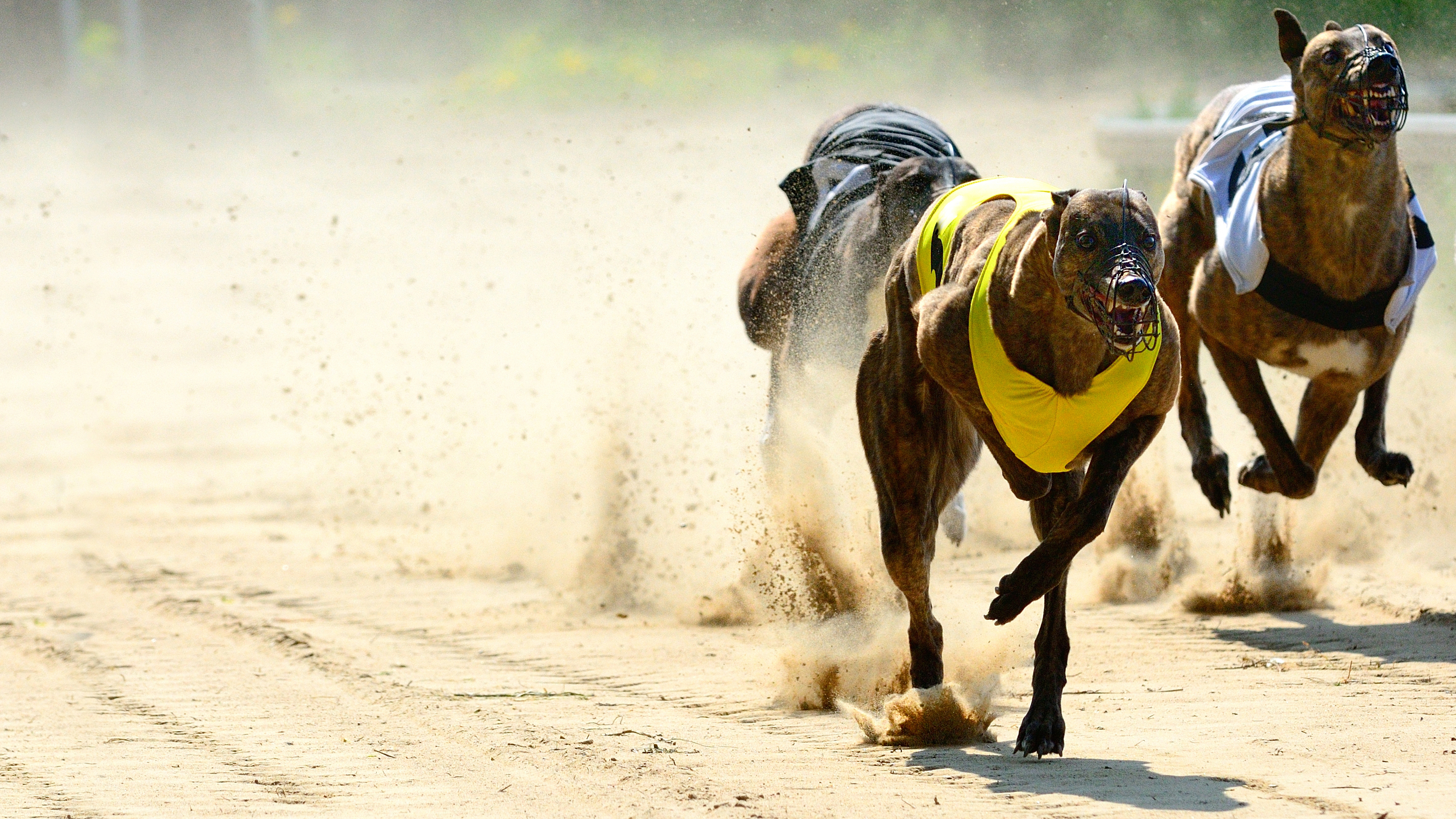 Following a petition calling for ban on greyhound racing in Wales attracting more than 35,000 signatures, the Senedd's petitions committee has recommended that the practice should come to an end in the country.
Blue Cross Chief Executive, Chris Burghes, said: "The petition committee's recommendation for a ban on greyhound racing in Wales is a significant step towards the more compassionate future we need to protect dogs exploited for entertainment. 
"Thousands of greyhounds are injured in the name of this 'sport' and we are committed to stopping their suffering. The time is now for the Welsh Government to act and take a strong stance against an industry that benefits from compromising welfare on a daily basis."
The Senedd petitions committee's report recommendations include:
A phased ban on greyhound racing in Wales
Improve welfare for dogs involved in the industry throughout their whole lives, including before and after their racing careers. Protect the welfare of racing dogs travelling through Wales.
At this stage the committee's recommendations remain a proposal to the Welsh Government, who are expected to reply in the New Year. The issue will also be debated in the Senedd. Show your support for ending greyhound racing in Wales by emailing your MS and asking them to support the recommendations in the Senedd.
Dangerous? You bet.
We'll cut to the chase, greyhound racing has no place in a modern society.
Animals' lives are not to be gambled, yet every year there are thousands of dogs involved in the industry, many of which face a life of uncertainty, injury and even death in the name of sport, fun and profit.
At Blue Cross, we are calling for greyhound racing to come to an end as soon as possible. We've joined forces with our friends at Dogs Trust, RSPCA, Hope Rescue and Greyhound Rescue Wales to make sure this happens.
In Wales, this seems entirely possible with its one remaining track, the Valley Greyhound Stadium. Wales is one of only 10 countries in the world where commercial greyhound racing still takes place legally - alongside England, Scotland, Northern Ireland, the Republic of Ireland, Australia, New Zealand, Mexico, Vietnam and the USA. We are encouraging the Welsh government to lead the way and commit to a phase out of greyhound racing, and are hopeful England will follow suit.
It's time to face the facts
Greyhound racing is a sport that endangers dogs to painful injuries and premature death
Between 2018 and 2021, Hope Rescue's Amazing Greys project helped over 200 racing greyhounds. Of these dogs, 40 endured serious, career ending injuries such as severe fractures needing significant veterinary treatment, amputation or orthopaedic repair.*
The true number of injuries in Wales is difficult to quantify, due to the absence of a vet at the track and no requirement to publish the number of injuries or deaths
Data from Hope Rescue demonstrates that Wales is, too often, the final stop for unwanted, injured and poorly performing racing greyhounds from Ireland and England
Wales has no greyhound specific regulation and its last remaining track is not licensed. However, licensing does not solve the issue at the heart of the industry and cannot protect dogs from the inherent risk of racing. 
On British licensed tracks, over 2,000 greyhounds died and nearly 18,000 injuries were recorded between 2018 and 2021
There are high levels of 'wastage' from the industry - in the licensed racing industry, by the age of 3.5 years old, 50 per cent of greyhounds registered to race have left 
Ninety per cent of greyhounds are no longer racing by five years of age
Around 6,000 greyhounds leave the licensed industry each year, many of which will need to find new homes. This leaves charities and rescue organisations to pick up the pieces.
Many dogs are not provided with adequate social contact, training or healthcare
Sadly, this is an industry that is poorly and inconsistently regulated with little formal education for non-veterinary people working within the independent racing sector
While at its peak, there were 250 licensed tracks in the UK. Today, only 20 active remain with a further two that are unlicensed in Great Britain.
Getting to the finish line
With your help, there could be a better future for greyhounds. 
We are urging all our supporters in Wales to contact their member of the Senedd calling on them to support our call for a ban on greyhound racing. 
Join the movement today - Ready, set, take action.
*Not all of these dogs will have raced in Wales and some may have finished their racing lives outside of Wales but were surrendered to the project due to their racing owners having links with the Welsh track.
— Page last updated 04/01/2023