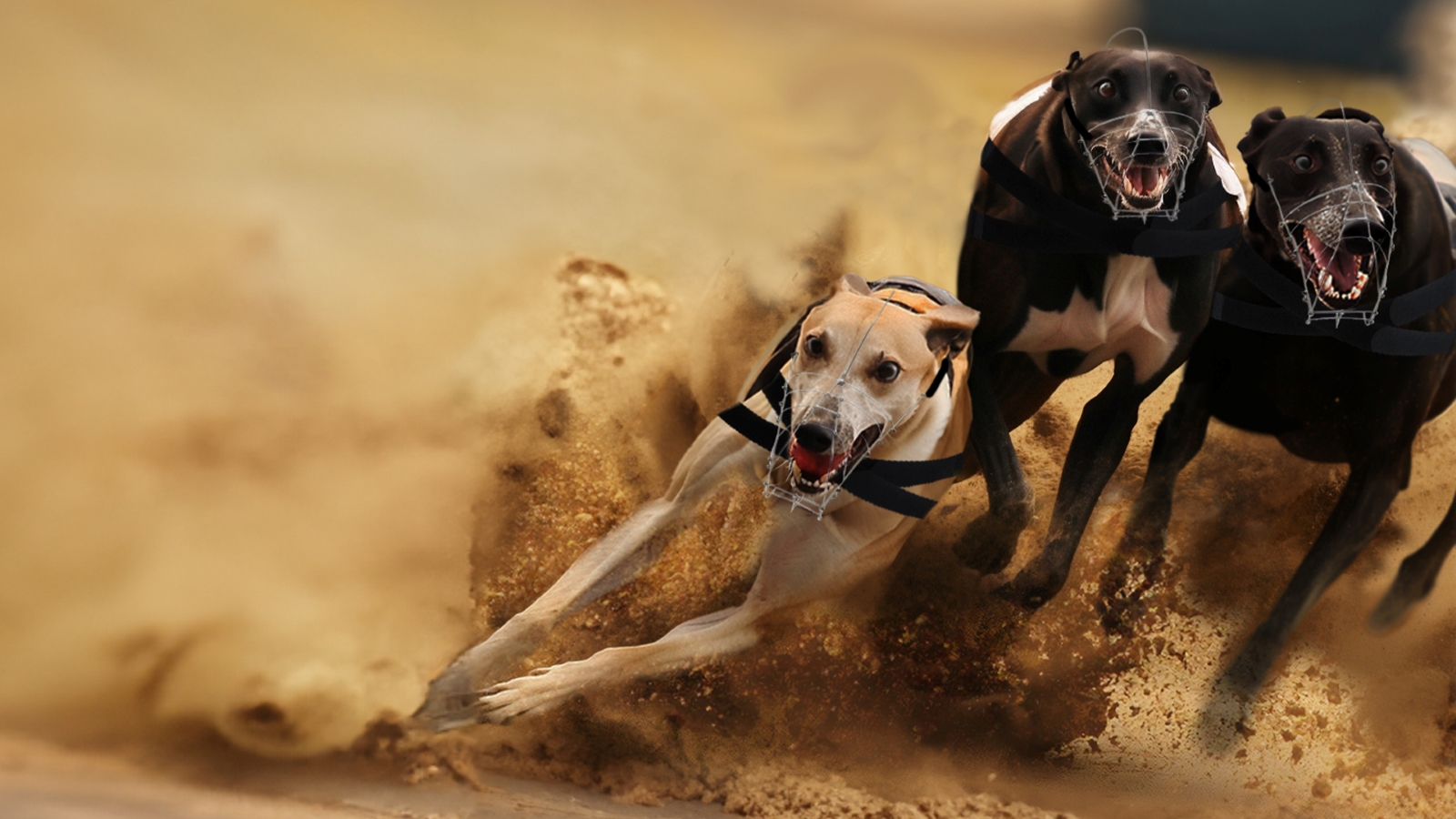 Don't Race. Embrace.
The industry hasn't listened to welfare advice. It's time to stop dog exploitation. End greyhound racing now.
Thousands of racing greyhounds are suffering. 
From the day they're born to the day they die, many live a miserable existence. Transported in poor conditions at a young age, kept from socialising and forced to live in cramped kennels, all so that they can prepare for a race that, each time, exposes them to a risk of serious injury or death.
All for a flutter and 'entertainment'.
Please sign our petition today
We're calling on the UK governments to phase out greyhound racing over five years, allowing the industry to wind down while working with dog welfare organisations to ensure the safety of all racing dogs, and find them loving retirement homes.
Join us as we call for each and every greyhound to enjoy life as a loved pet, alongside people who love them.
Over 2,300 greyhounds died, according to British industry figures, between 2018 and 2022
Greyhound racing is still legal in only 10 countries worldwide. Four of those are UK nations.
Over 22,000 injuries were suffered by dogs in the UK greyhound racing industry between 2018 and 2022
Greyhounds are so much more than just 'bred to race'
They're not a commodity, but a pet.
— Page last updated 14/09/2023