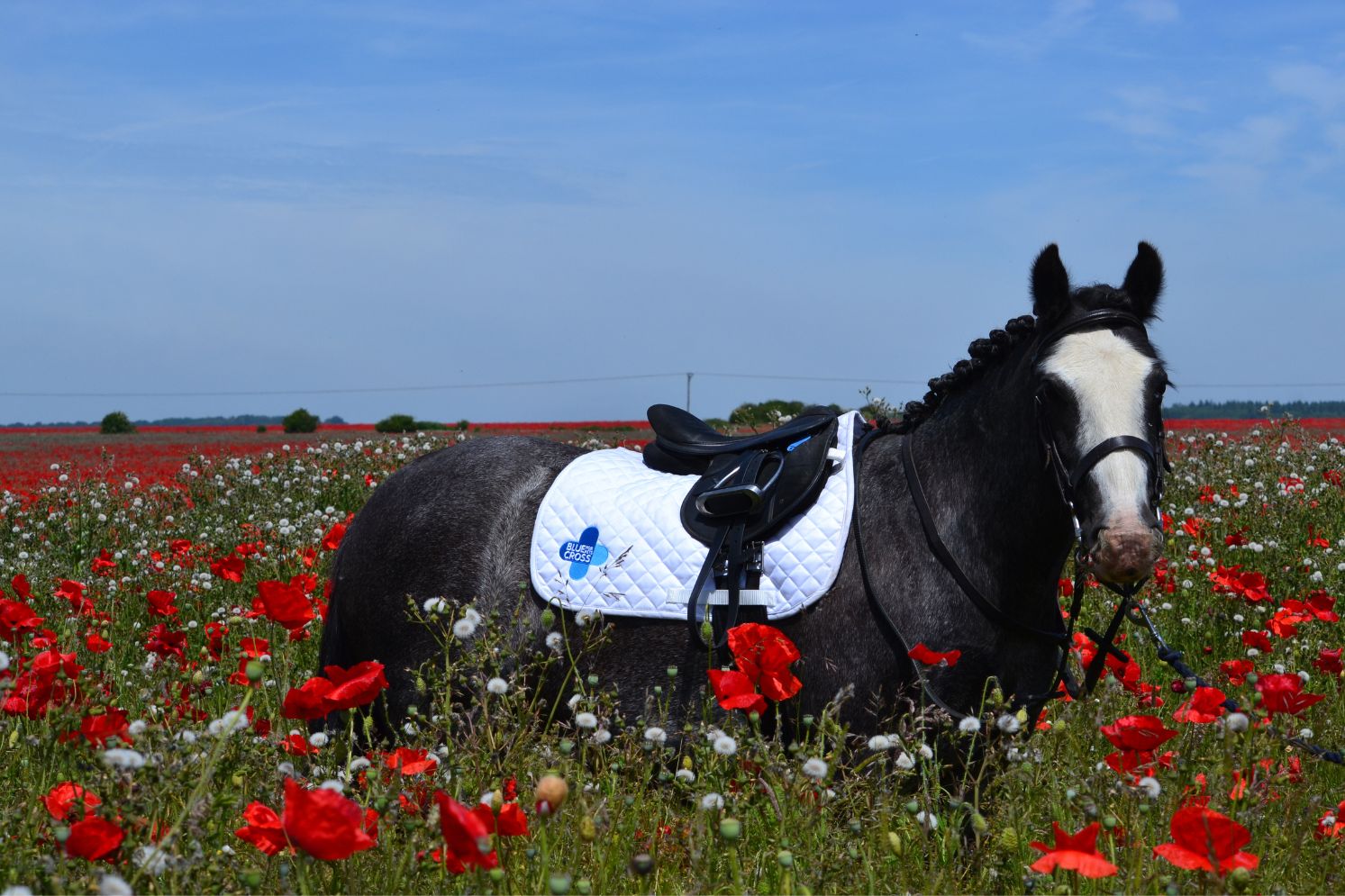 Blue Cross has been chosen as Horse of the Year Show's charity partner for 2023!
Horse of the Year Show is a five-day spectacular that celebrates a nation's love of horses - HOYS is a date in every top equestrian's calendar. As show jumping legend John Whitaker so eloquently puts it, "Winning at HOYS is the pinnacle of every equestrian's career." With a rich 74-year history, the show is well-rooted in both the equestrian and non-equestrian worlds, offering something for everyone including jaw dropping displays, top international show jumping, retail therapy and the chance to see the climax of the showing season.
Each year HOYS welcomes 1,500 competitors, 1,700 horses and over 60,000 loyal, engaged and enthusiastic spectators, supporters and competitors. This is an incredible opportunity for Blue Cross to celebrate all things equine and showcase all the amazing work we do in the equine field.
Iain Heating, Deputy CEO of Blue Cross says: "We are absolutely delighted to be Horse of the Year Show's Charity of the year for 2023. Every year we help find hundreds of horses new homes through our rehoming services and also work with many partners to help educate people about horses and campaign to improve welfare conditions for horses. Blue Cross was originally set up in 1897 to help care for the working horses in London, and though we now help a range of different species, we have continued to support horses ever since, including through two world wars. Last year, in our 125th anniversary, we helped support horses caught up in the tragedy of the Ukraine war. None of this work would be possible without donations and we are incredibly grateful for any support that we receive each year."
The partnership, which demonstrates the joy horse ownership can bring to our lives, means that Blue Cross will receive donations from visitors attending the event and the audience watching online. Together, Blue Cross and HOYS are showcasing the importance horse welfare and the on-going need to expand and develop accessible equine support.
We can't wait to attend and hope to see you there!
— Page last updated 25/09/2023