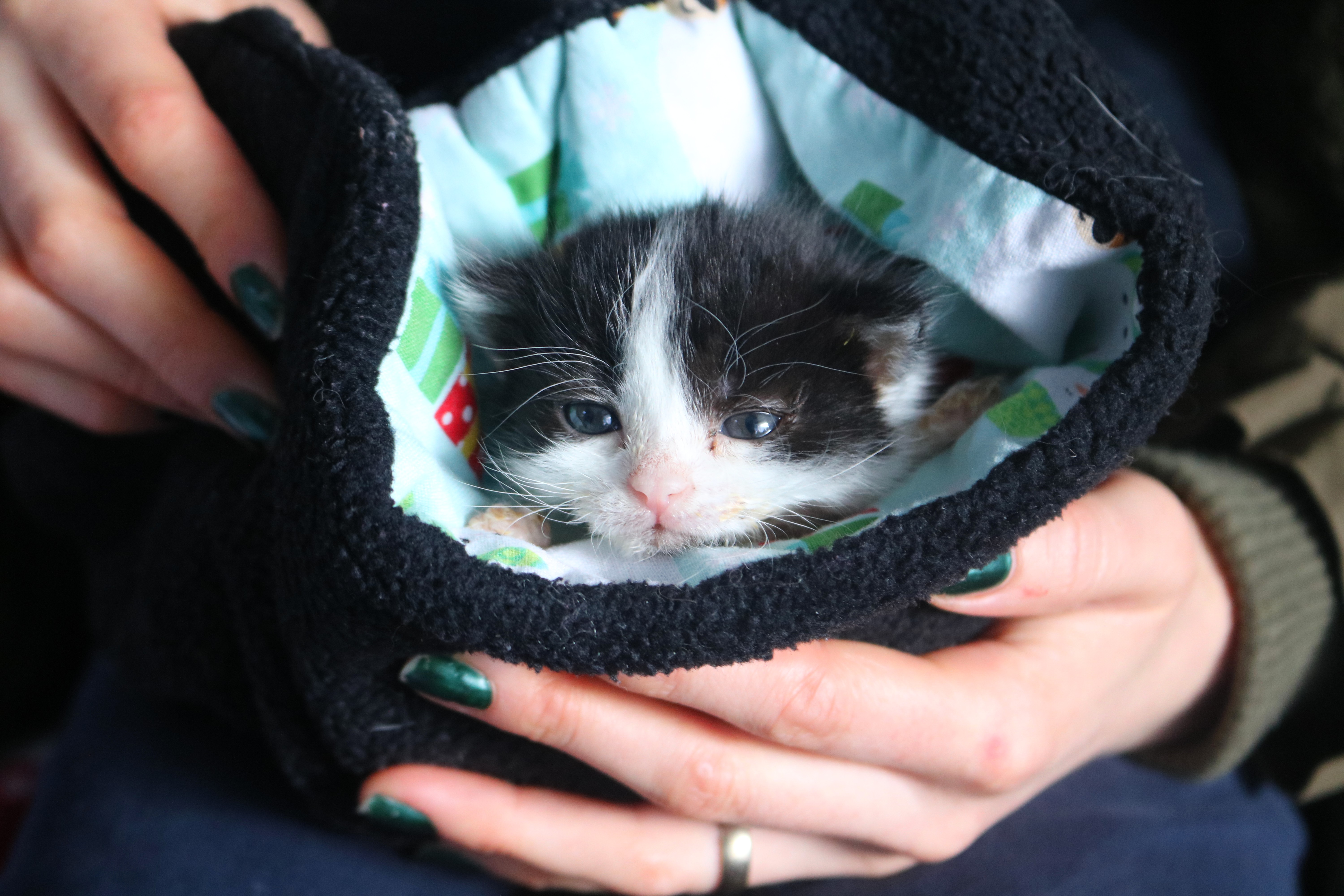 Rejected Christmas kittens need round-the-clock care
A litter of two-week-old kittens rejected by their mum have been taken in by Blue Cross and given round-the-clock care.
Gingerbread, Candy Cane, Frosty, Tiny Tim and Cinnamon were brought to our Torbay rehoming centre in Devon as the owner did not have the time to hand-rear the kittens.
As there are no foster carers available in the area, our team is currently bottle-feeding the littermates every two hours, including all through the night, which is a huge challenge alongside caring for the many other pets in their care.
Foster homes are a lifeline for pets who need to be hand-reared or struggle in kennels and catteries. 
The centre is now appealing for a hand-rear foster carer to give the kittens the care they need over the festive period. The litter will be put up for rehoming in the New Year, once they have reached eight weeks of age.
Jo Dempsey, Animal Welfare Assistant at Blue Cross Torbay, said: "With Christmas coming up, we'd really love to be able to give loving moments to all the pets in our care, particularly for the hand-rears who are so dependent on us for survival.
"We've seen a record number of unwanted litters this autumn, many accidental, so please do think about neutering cats to avoid having so many in shelters."
The centre is looking for a hand rear foster carer who doesn't work and has the time to potentially feed kittens every two hours. It will be a position that would likely require keeping the kittens for up to seven weeks. Experienced hand-rear fosterers are desirable but full training will be given and staff are always on hand in case of any emergencies.
The centre is also looking for foster carers for other kittens, cats and small animals.
Jo continued: "Thanks so much to all the volunteers we do have who help give special moments to pets who might not be able to cope otherwise."
If you think you have the time needed to foster this furry bundle of joy, get in touch with the centre on 0300 777 1550.
— Page last updated 16/12/2021