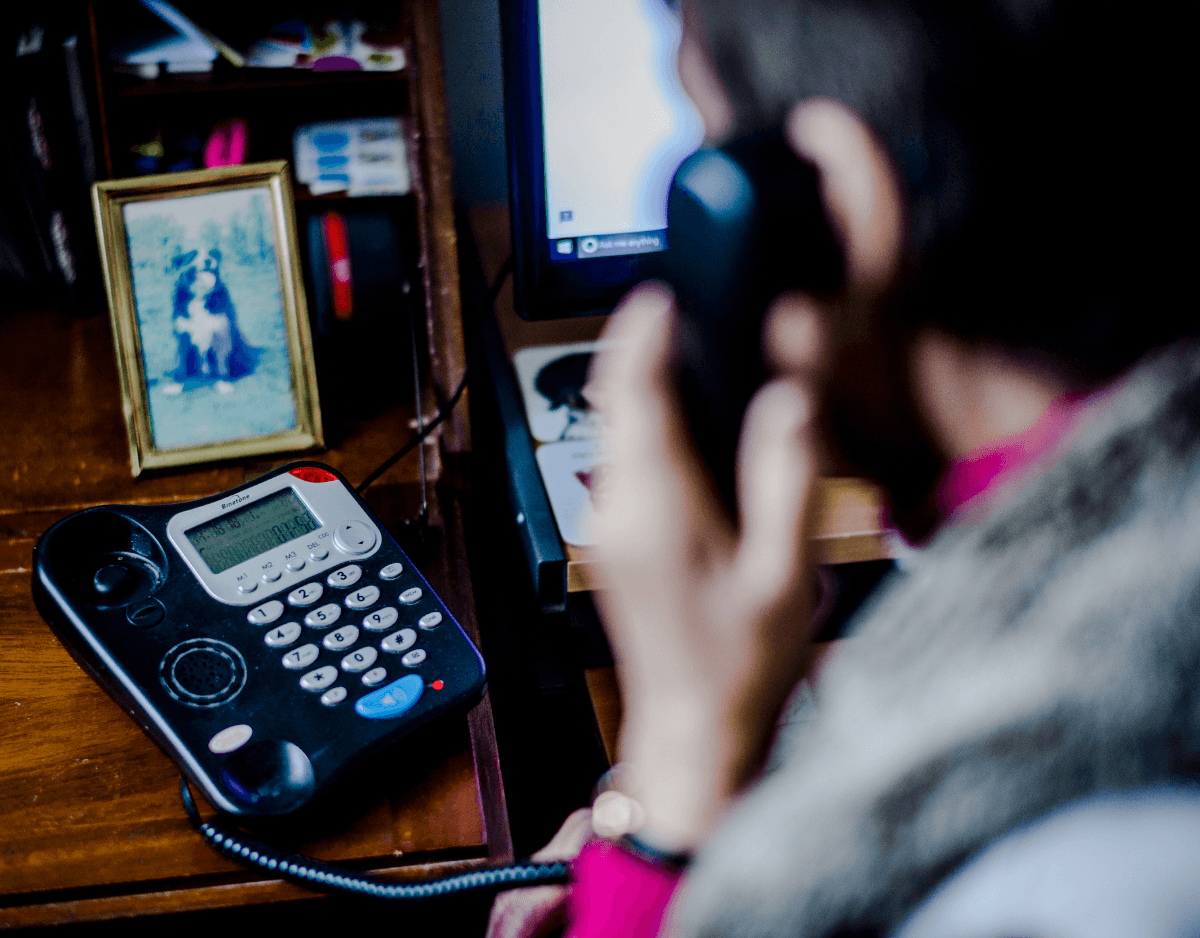 Volunteer with our Pet Bereavement Support Service
Our Pet Bereavement Support Service (PBSS) has provided vital emotional and practical support to pet owners going through grief and loss for over 25 years. Volunteering with our team is both rewarding and fulfilling.
Supported by our experienced PBSS Team, our volunteers received over 20,000 calls, webchats and emails last year. They're at the forefront of our service, helping owners know they're not alone over email, webchat and the phone.
Our mission is to reach as many people as possible with compassion and understanding, so that no one goes through the pain of losing a pet alone.
How we help
Grieving for the loss of a pet can be a sad and difficult experience to go through. It often feels like we are losing our best friend or a family member, and we can sometimes feel alone in our grief.
Our service provides support, not only to those whose pets have passed away, but also to anyone suffering through any type of loss, such as:
We also provide training to employees at veterinary practices and other animal charities so that they can offer support to their clients too.
I work in the pet industry and want to support my clients through loss
If you're a vet, or work within the pet service industry, we offer other pet bereavement support courses if you are looking to benefit your organisation or practice. 
What to expect as a PBSS volunteer
As a PBSS volunteer, you'll play a key role by being there for those who have suffered through the loss of a pet. 
You'll be someone to talk to and help them come to terms with their grief.  You can volunteer to help either:
over the phone, which requires a minimum of three hours per week
via email, where you are on duty for one week per month
on webchat, with a minimum commitment of three hours per week
This can be a very emotional role. Our service receives some very distressing calls and messages, so it's not for everyone. But, if you have the right skills to show genuine empathy and warmth in conversations, webchat and emails, you could provide valuable and unforgettable support to those who need it.
Where is this role based?
You'll be working from home, which will give you flexibility. You will need a quiet space for your volunteering.
About you
You'll have:
good listening and verbal communication skills
a warm, calm and approachable manner
the ability to empathise with others
experience of pet bereavement
the ability to complete regular written information for statistical purposes
a quiet and undisturbed area in your home where you can work
All volunteers will need access to a computer and reliable WiFi.
Training
You will need to complete an eight week online training course. This flexible course includes six modules and provides you with the opportunity to practise taking PBSS calls, webchat conversations or emails. 
We invest a lot of time and money into this training, so please be sure that you want to volunteer with us before taking this commitment on.
What will I need for the training?
All volunteers will need access to a computer and reliable WiFi.
What happens when I finish my training?
Once you have completed your course you'll be fully supported by our team.
A day in the life of a PBSS volunteer
If you'd like to find out more about becoming a part of our PBSS service, read about Jackie's experience of how finding comfort in talking about her late cat, Max, led to her becoming a volunteer.
I have felt privileged to listen to people's stories, which are often incredibly moving and heartfelt, and to offer whatever I can in terms of hope and support.
Jackie, PBSS volunteer
— Page last updated 13/07/2023