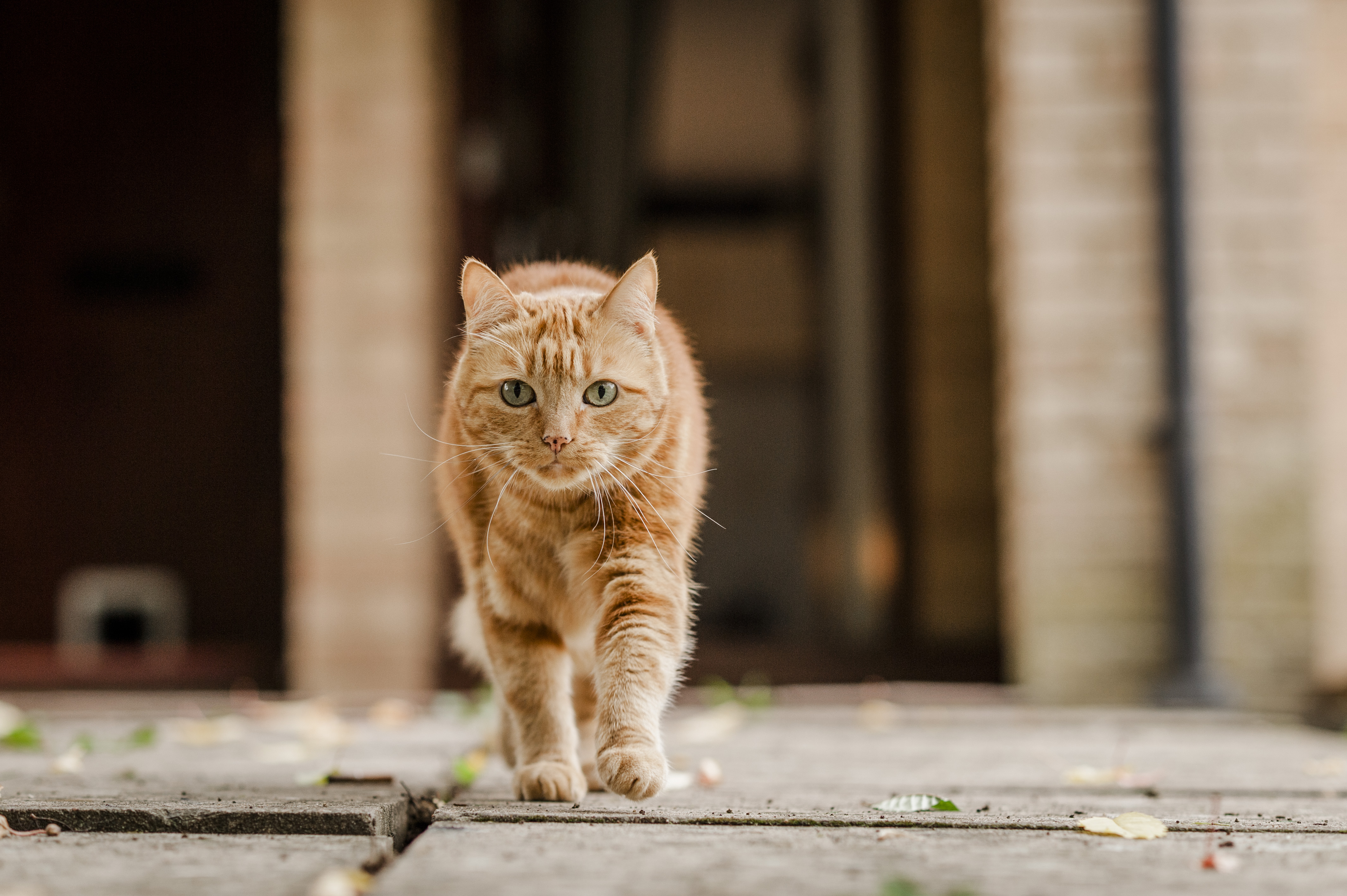 What to do if your cat is lost
If your cat goes missing, tell the microchip database their chip is registered to immediately
Put up posters in your local area with a good photo of your cat, and your contact details
Contact vets and rescue centres in the area to ask if they have seen them
Ask your neighbours to check sheds, garages and cars
Microchipping your cat gives you the best chance of getting them back if they go missing. Even if your cat wears a collar displaying your contact details, make sure your cat is microchipped in case the collar falls off your cat.
Cats are regularly brought to Blue Cross animal hospitals and rehoming centres by people who think they are strays. If a cat is microchipped then we can contact the owner and reunite them with their much loved pet quickly. Sadly, if a cat is not microchipped we are often unable to return cats to their owners because we have no way of contacting them.
Always make sure your contact details are correct and add your mobile phone number. You can check your details are up to date by phoning the microchip database.
How do I find my cat if it goes missing?
Cats are curious creatures and can often sleep in unusual places – make sure you've searched thoroughly around your home and garden first
If your cat is missing, let your microchip database know as soon as possible so they can put a note on your pet's record for when they are found
Put up posters in your local area which show a good photo of your cat and give your contact details
Ask your neighbours to check their garages, sheds and cars and keep a look out
Contact the local vets – if your cat has been injured, they may have been taken there for treatment
Contact pet charity rehoming and rescue centres and give them details of your cat and copies of your missing poster so they can contact you if your cat is brought to them
Check online lost and found websites in your local area, and register your pet on a national lost pet database
Important
Be vigilant. We have been told about scammers calling to say they've found your pet, asking for a processing fee or costs towards vet bills and then pocketing the money.
— Page last updated 09/06/2023