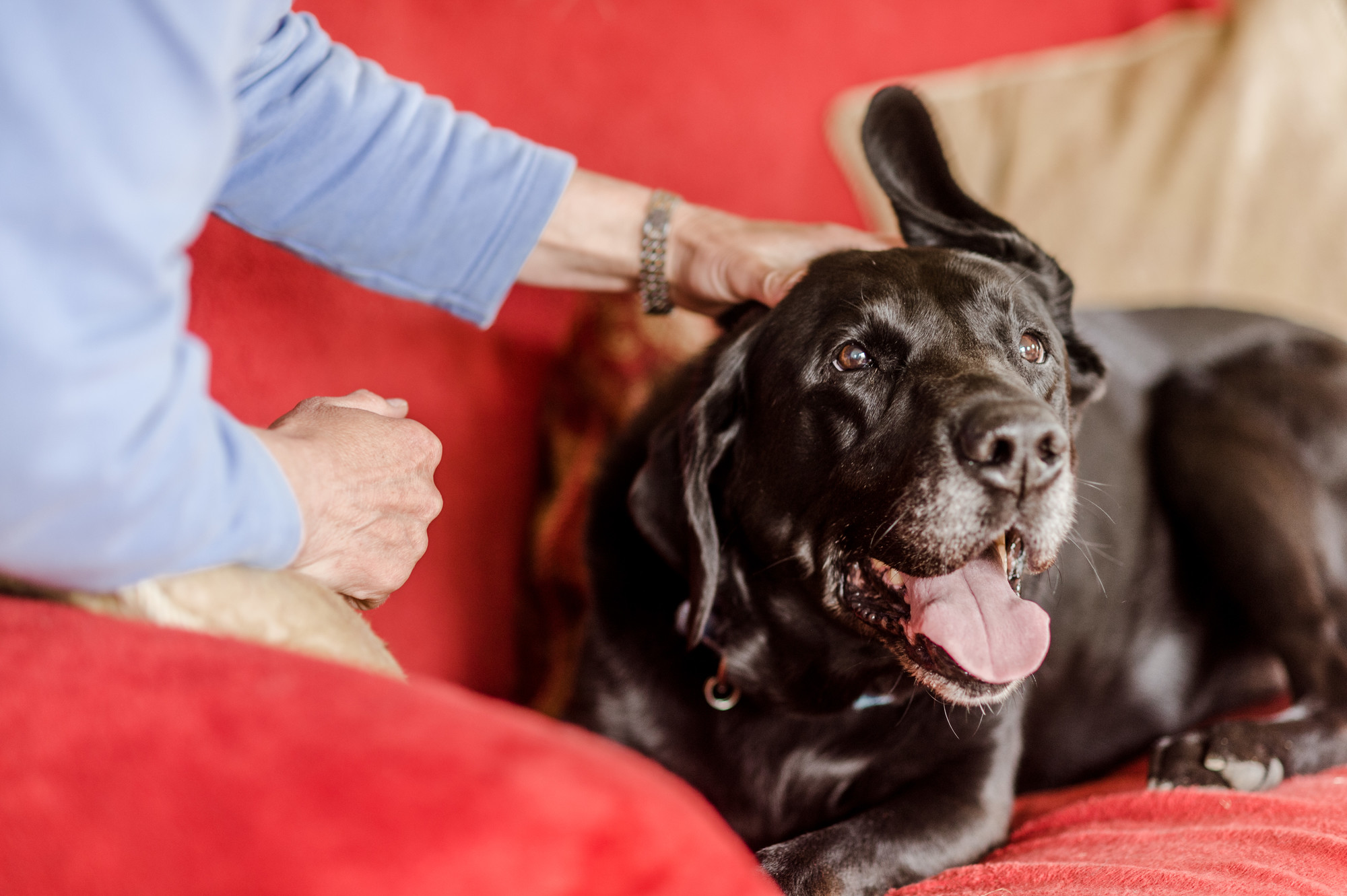 Working from home with your pet
Since the outbreak of coronavirus (Covid-19) more of us have made working remotely or hybrid working permanent, which means we have more time to spend at home with our dogs and other pets.
Studies show that there are lots of physical and mental health benefits to having a pet at work, such as lowering blood pressure and reducing stress and anxiety. Whether you're home based or an office worker, animals can bring a smile to your face on the most stressful of days. So, if you're working from home, here are some ways to keep your pet entertained and involve your pet to lift the spirits of you and your online colleagues.
If you have a dog, you can take them for a lunchtime walk to get a much-needed break from your desk.
Ensure your pet has lots of enrichment and opportunities to play, even if you have a meeting. You can try giving them fun foody games (although make sure not to overfeed treats so they don't pile on the pounds).
Give your pet a job title and ask any colleagues with pets to do the same – share photos of them living up to their roles. Perhaps your cat has become keyboard monitor, or perhaps your dog is living up to their role as play coordinator? You could even run a pet working from home photo caption competition.
What's better than a friendly face? A friendly pet's face. Get your pet involved in those video calls with colleagues to bring some joy.
Turn those short screen breaks into a weekly challenge to teach your pet a new trick! Pets learn best in short snippets, and it's a brilliant incentive to take regular time-outs. Why not teach your cat a high five, or perfect your dog's best down?
— Page last updated 05/08/2022