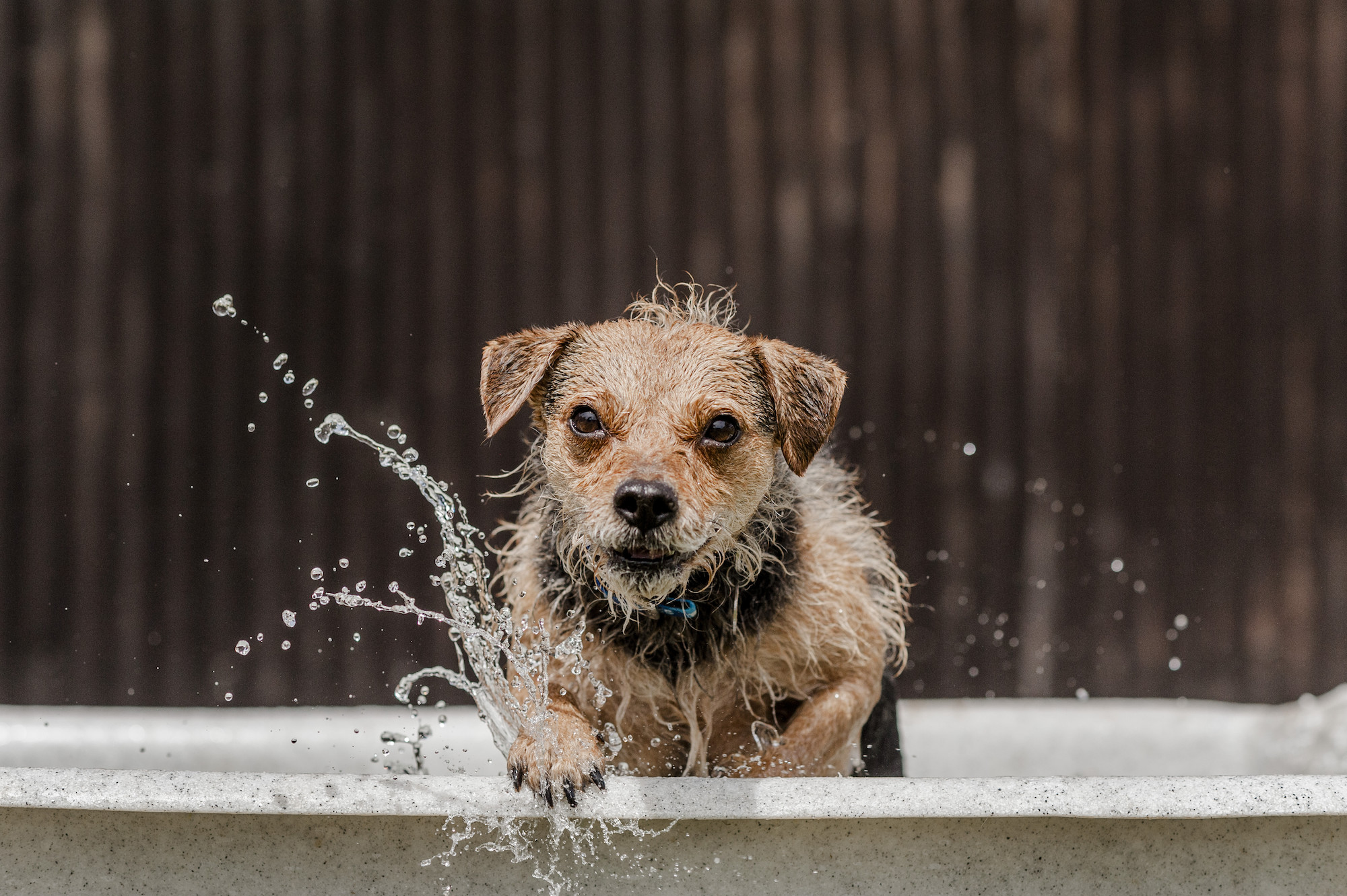 Preparing for a flood with your pet
As with your family and property, the best way to protect your pet at a time of flooding is preparation.
Your pet relies on you for their protection and wellbeing, and in times of flooding and possible evacuation, they need you to ensure their welfare. Here's our advice on how to prepare for flooding with your pet. 
Flood warning signs
Getting to know the flood warning codes and what they mean can you help you to better prepare for the situation at hand. Flood warning codes include:
Flood alert – flooding is possible, be prepared 
Flood warning – flooding is expected, immediate action required
Severe flood warning – severe flooding and danger to life 
How to prepare for a flood
If you have received a flood alert or know that flooding is possible in your area, it's important to be prepared so you can act quickly. You can do this by:
Checking whether there is a flood risk in your area. You can check for flood risks by post code in England, Scotland and Wales.
Making sure that your pet's microchip and identity tag are up to date with your correct contact details
Setting up a plan for evacuating your pets ahead of time – this could include arranging for your pet to be taken in by a friend or family member living outside of a flood risk area, or arranging for a trusted neighbour to take them in if you are away from home when an evacuation order comes
Stocking up on food and any medication your pet takes
Arranging travel carriers for small pets and being prepared to bring them inside
Note
You can stay updated with flood warnings via Gov.UK's live flood service, by calling Floodline's 24 hour service on 0345 988 1188 or by listening to local TV or radio stations.
What to do during a flood
A flood warning means that flooding is expected and likely to affect homes and businesses, so you need to act immediately. As well as preparing, you should:
keep up to date with the latest flood information online. Visit Gov.uk if you are living in England, SEPA if you are living in Scotland and Natural Resources Wales if you are living in Wales.
bring all small animals inside and, if possible, take them upstairs 
move food, bedding and fresh water to somewhere safe and dry 
secure paperwork like vaccination records, your vet's details and your pet's microchip number in a sealed bag, along with any other important documents. Include a current photograph of your pet in case they get lost.
consider taking your pet to a family member or friend who lives outside the flood risk area until the risk has passed
keep your portable pet carriers at hand
keep familiar toys and bedding dry, as animals under stress will welcome something that smells of home
What to do during a flood emergency
If disaster strikes and you need to evacuate your home due to flooding, it's important that you:
avoid leaving animals behind, even if you think you've created a safe place for them – it could lead to injury and may be several days before you can return home
transport animals safely – cats, rabbits and other small animals should be transported in a suitable carrier, birds should be in a secure cage and your dog should be on a sturdy lead
take your pet's food, water, bowls and bedding with you
put a blanket over your pet's carrier to keep them warm and to help them feel safe
If you have no choice but to leave your animals behind, leave them shut inside a room upstairs room with ample supplies of food and water. Leave notices on external doors saying there are animals inside and contact the RSPCA immediately.
Important
Never put your own or another human life in danger to save an animal.
How to find out about flood warnings in your area
You can find out about flood warnings in your area by:
Signing up to receive direct flood warnings by phone, text or email. You can register for free flood warnings in England, Scotland and Wales.
Contacting Floodline's 24 hour service by calling 0345 988 1188, or type talk 0345 602 6340
Listening to your local news or radio station for general weather reports in your area
Speaking to flood wardens – some areas have volunteers who issue warnings door to door
Joining local online community flood groups 
Page details
Reviewed
• 3 February 2023
Next review
• 3 February 2026