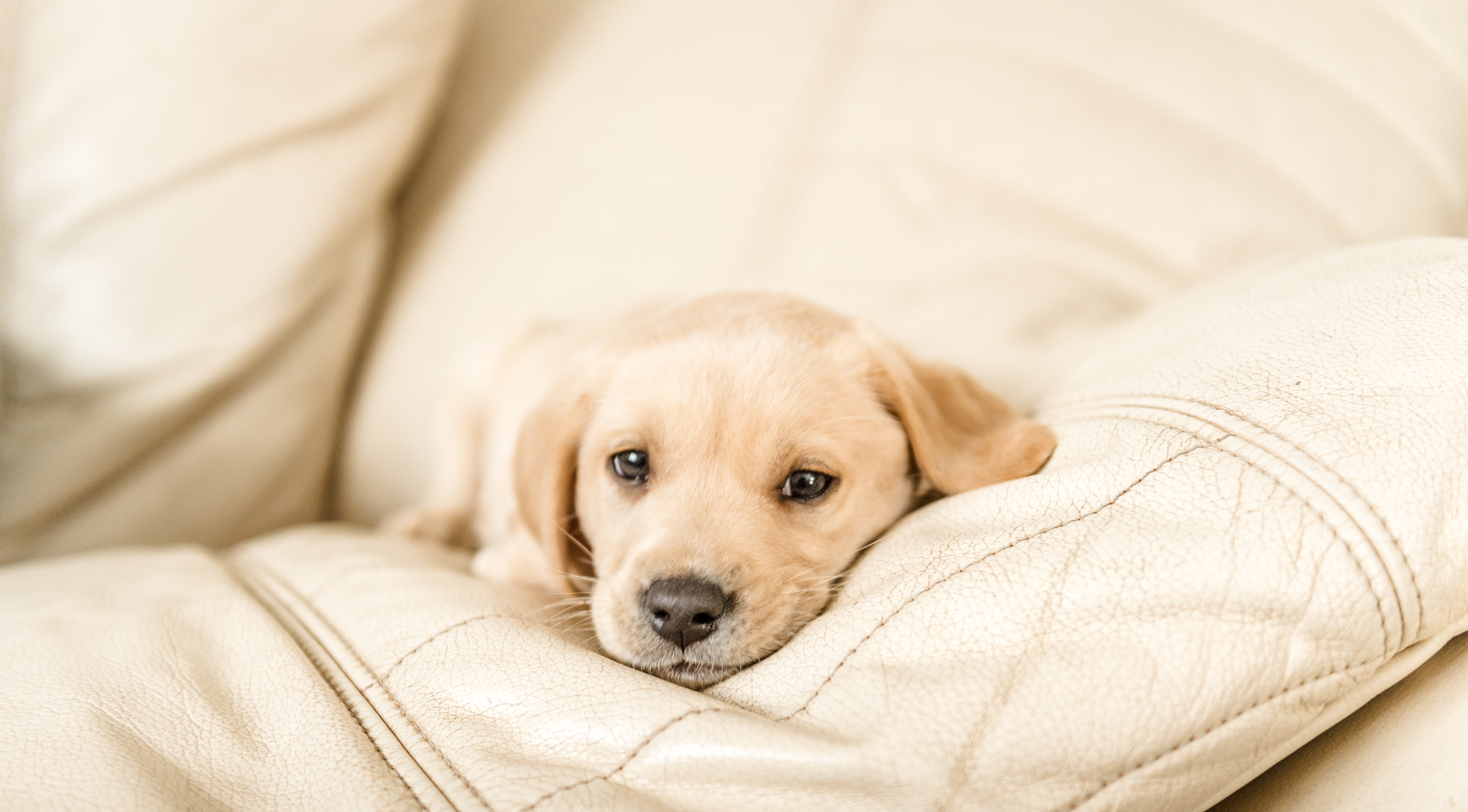 Blue Cross welcomes government pet sales awareness campaign
Blue Cross is pleased to welcome the new Petfished campaign, launched by the government today, which aims to raise awareness about the welfare issues facing poorly-bred puppies and kittens.
From Monday 6 April, it will be against the law for someone to sell a puppy or kitten under the age of six months if they have not bred the litter. The law does not apply to rehoming charities such as Blue Cross, who will continue to be able to find loving homes for unwanted and abandoned young pets.
Steve Goody, Deputy Chief Executive and Chief Operating Officer at Blue Cross, said: "At our animal hospitals and rehoming centres, our teams deal with the fallout of irresponsible breeding and sales all too often. 
"Many puppies and kittens come to us with health problems ranging from flea infestations to digestive upsets, and sadly we also see cases of serious illnesses such as the often-fatal parvovirus. Seeing a pet so unwell is devastating for their new owners and upsetting for our teams, particularly when many cases could have been prevented if the breeders and sellers had used simple hygiene, vaccination and care.
"We're pleased to see the government launch a campaign to make more people aware of the reality facing both breeding parents and their litters, at the hands of those who prioritise profit over welfare. We know pet owners care deeply about their animals and hope this campaign will help make it easier to spot an unscrupulous breeder or seller."
Potential puppy and kitten buyers can follow these tips to avoid significant and potentially devastating future problems:
Before you contact the seller:
•    Check that the animal is older than eight weeks
•    Be careful if the pet is advertised with a 'passport'
•    Search the seller's name and details online
•    Check whether your new pet will be vaccinated and socialised before you take them home
When you contact the seller
•    Always ring before you visit
•    Don't feel under pressure
•    Ask about medical history and microchips
•    Ask about the pet's behaviour and the environment the litter and their parents are living in - is your potential new pet able to do all the things a young puppy or kitten should enjoy?
When you visit the seller
•    Don't buy your new pet on your first visit
•    Only agree to meet in the puppy or kitten's home
•    Make sure the mother and the rest of the litter are present
•    Check for health or behavioural issues
•    Ask for a copy of their medical records
•    If you are buying a pedigree pet, ask for proof of pedigree
For more top tips and to find out more about Defra's campaign, visit the government's Petfishing website.
For free step-by-step advice on buying a puppy and kitten, and support that takes you all the way through to adulthood, sign up to our Puppy Knowhow or Kitten Knowhow emails.
— Page last updated 09/03/2021