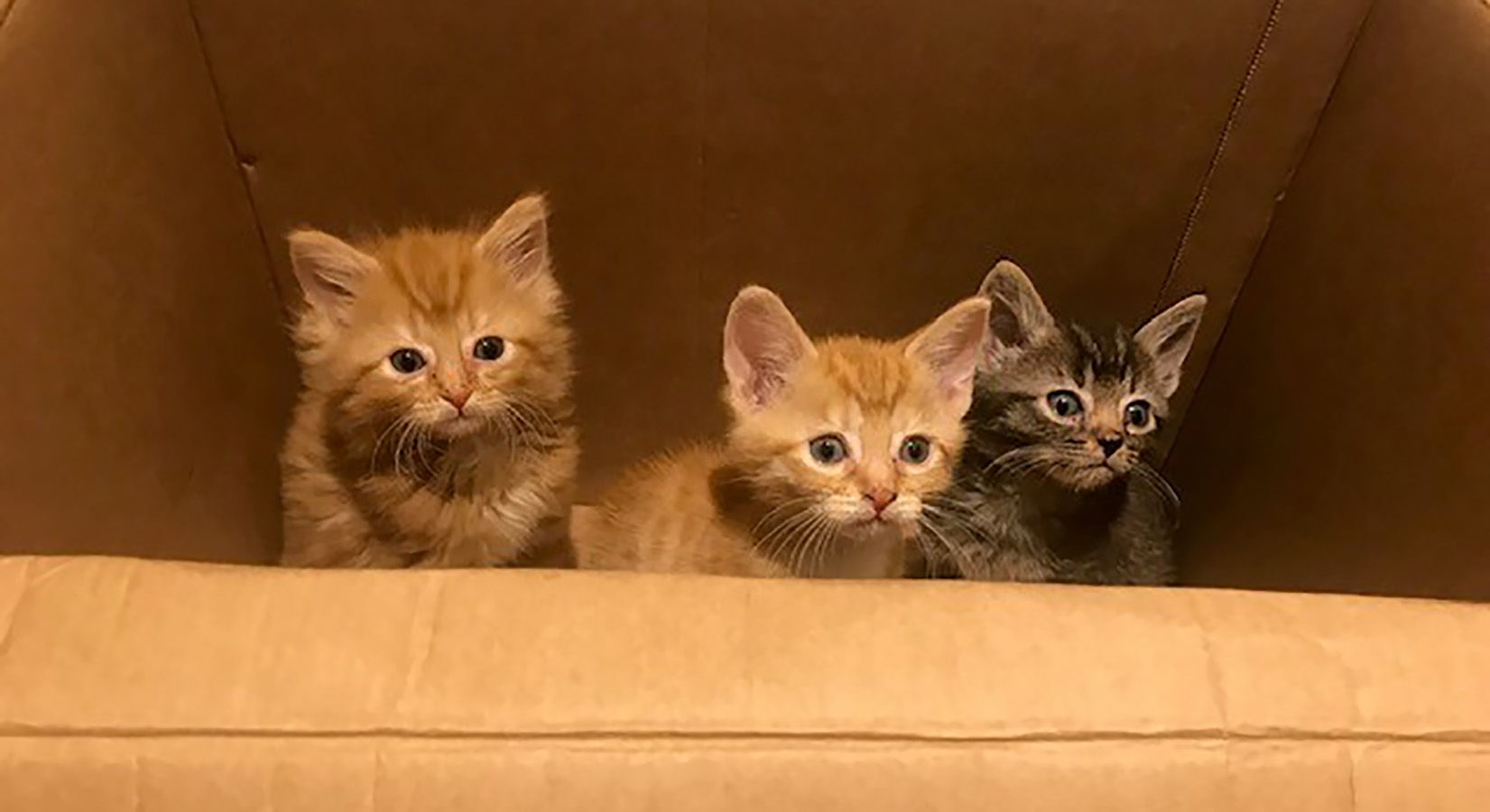 Tiny kittens dumped in freezing conditions
Three tiny kittens found shivering in subzero temperatures after being abandoned in a box down an alleyway have been rescued by Blue Cross.
The four-week-old littermates, who we have named Gold, Frankincense, and Myrrh, were found in the frosty cardboard box by a member of the public and brought to the warmth and safety of our Southampton rehoming centre.
Apart from being covered in fleas and freezing cold, as the mercury had plummeted to -2ºC, the kittens were unharmed.
But it was lucky that they were found when they did, as the kittens could have easily succumbed to the cold.
As they are so young, Gold, Frankincense, and Myrrh are taking refuge in a foster home until they're ready to find a permanent home in the New Year.
Kirsty Smith, Rehoming Supervisor, Blue Cross Southampton, said: "It's so sad to think about what could have happened to these guys if they hadn't been found.
"Kittens that young are lucky to have made it through the night in such cold temperatures. We beg anyone who is struggling with their pets to give us a call so we can help give advice or take the pet on for rehoming.
"Luckily, these three will be safe and warm, waiting to find loving new homes but until they're old enough, they will be in a foster home. If you can give loving moments to any of our homeless pets this Christmas, please get in touch."
— Page last updated 16/12/2021