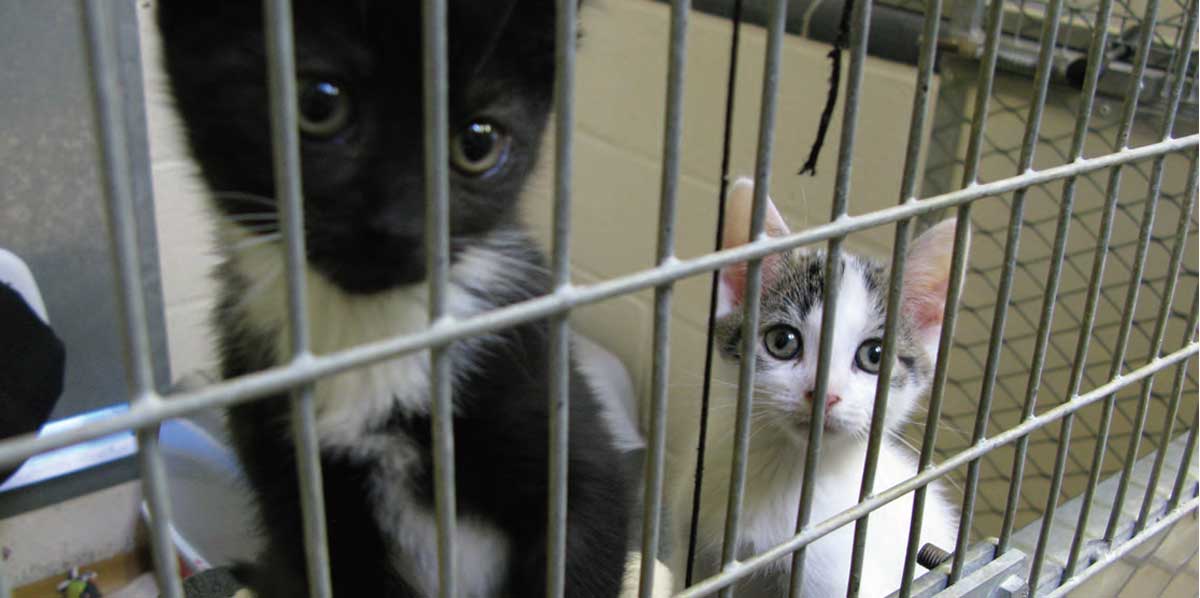 Blue Cross is calling on the UK's governments to urgently change legislation to protect the thousands of pets sold online each year. The invisibility of pet sellers who advertise through websites allows vendors and breeders to avoid legislation and breed pets in unregulated and often poor conditions. 
Research into the online pet marketplace also revealed many new owners were soon looking to rehome their new pet after realising the significant responsibility of pet ownership, nearly a quarter of all animals advertised online were being rehomed.  
There are currently no laws around the selling of animals online which is why Blue Cross fears that many vulnerable pets could easily be exploited by sellers who remove kittens and puppies from their mums too early, do not get them vaccinated against deadly diseases and keep them in poor conditions where they do not get used to everyday sights and sounds meaning they are likely to grow into fearful, stressed adults – who may then get discarded and abandoned through no fault of their own.
Blue Cross would like to see:
Registration and licensing of all pet sellers, including online
Regulation of animal sanctuaries and rescue centres
No pet sold without correct care advice
Without these changes pets will remain under threat of being bred and sold in terrible conditions. Action must be taken now to ensure local authorities are able to enforce legislation and protect all pets sold online. 
Welsh pets deserve better
We're gravely concerned about the unregulated sale of the vast number of pets online with over 35,000 adverts selling dogs, cats and rabbits in Wales across just three websites¹ in 2017, many of these adverts will have featured pets sold simply for profit by unscrupulous breeders and sellers.
After investigating a sample of 2,000 Welsh adverts, Blue Cross discovered that almost half of the cats, dogs and rabbits offered for rehoming online were under a year old and already looking for at least their second new home. Many of the pets offered may have been bought on impulse without the owner realising the responsibility of pet ownership or they were given the pet as an unexpected gift. Blue Cross research showed animals as young as eight to 12 weeks being advertised for rehoming, including a nine-week-old kitten from Conwy and an eight-week-old rottweiler from Anglesey. It can be very unsettling and damaging for such young pets to be moved from home to home. It is important for them to have a lot of care, stability and routine in their early lives to help them grow into confident, happy adults. Without the right care and nutrition in early life, this could also be fatal.
The top three dog breeds advertised online in Wales in 2017 were French bulldogs, Chihuahuas and pugs – all of these breeds can be vulnerable to serious genetic health conditions but over a third of UK dog owners² said they were not made aware of any hereditary health conditions associated with the breed they bought. 
Read our Welsh Pets Deserve Better report.
¹Research taken from Gumtree, Preloved and Pets4Homes websites
²Censuswide survey with 2,011 respondents undertaken between 24 and 26 January 2018. 36% of dog owners responded that they were not aware of hereditary health conditions associated with the breed they purchased.
— Page last updated 14/08/2020