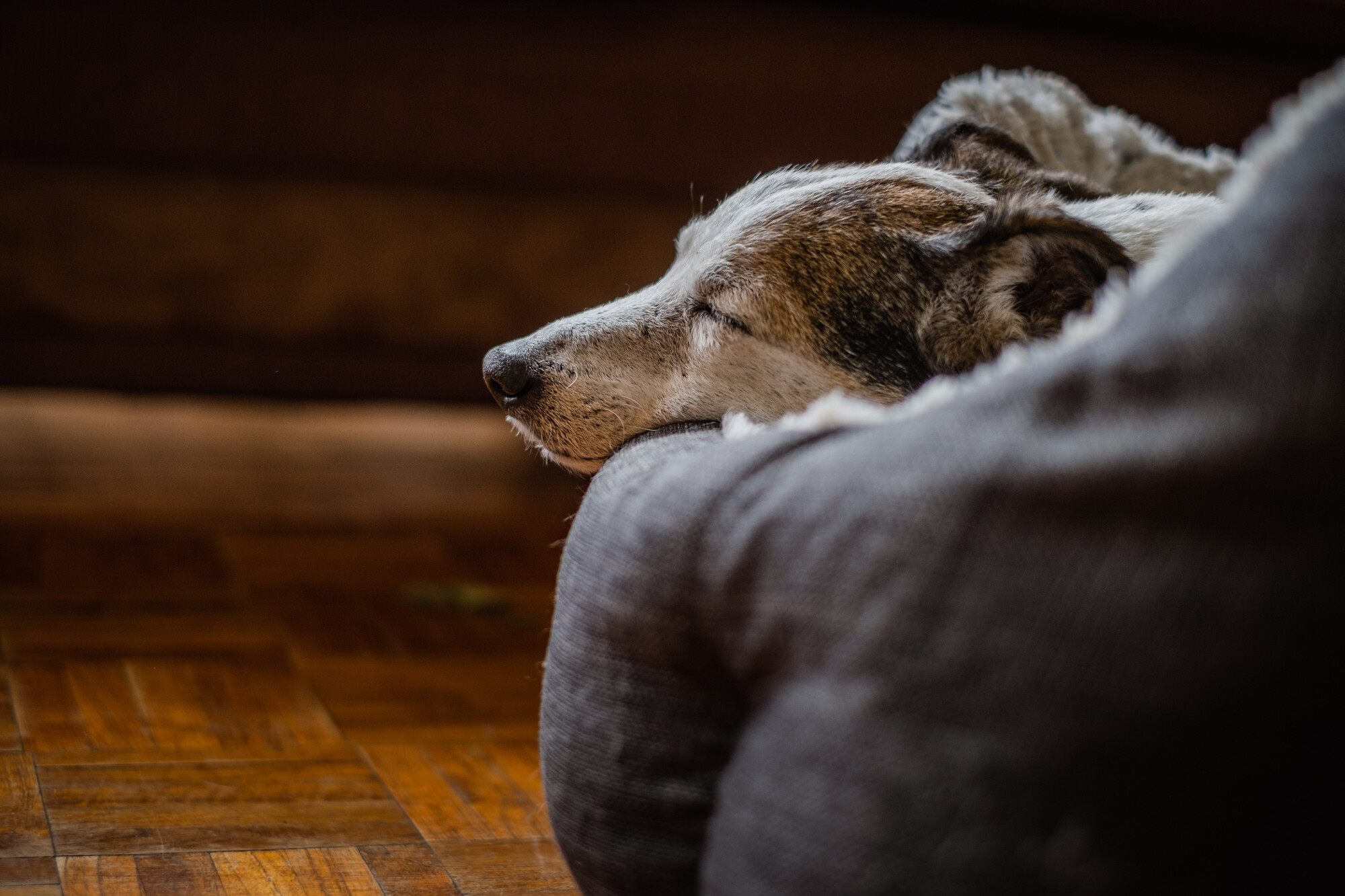 A second chance for jack russell Libby
Jack russell Libby is given a second chance by a family devoted to loving ageing pets…
"It's an honour and a privilege to look after older dogs, even though they are a short-term lease and that within 18 months to two years, you're likely to be saying goodbye," says Alan Williams.
Despite knowing the heartbreak that inevitably lies ahead, Alan and his partner are devoted to adopting elderly dogs in need and "spoiling them rotten" in their final months or years.
Libby, a 15-year-old jack russell, is their latest in a succession of four Blue Cross rescue dogs and has now been living with the couple, as well as Alan's 97-year-old mum Dorothy, for 18 months.
Before Libby came Yorkshire terrier duo, Tom and Jerry, and Marley, a former army sniffer dog, all from Blue Cross, followed by Gus – a miniature pinscher cross jack russell – from another pet charity.
Libby arrived in the care of our Bromsgrove rehoming centre near Birmingham as her previous owner, who she had spent her whole life with, could no longer keep her.
Kennels are no place for elderly pets, so we placed her straight into foster care so she could continue to feel the security and comfort of a home.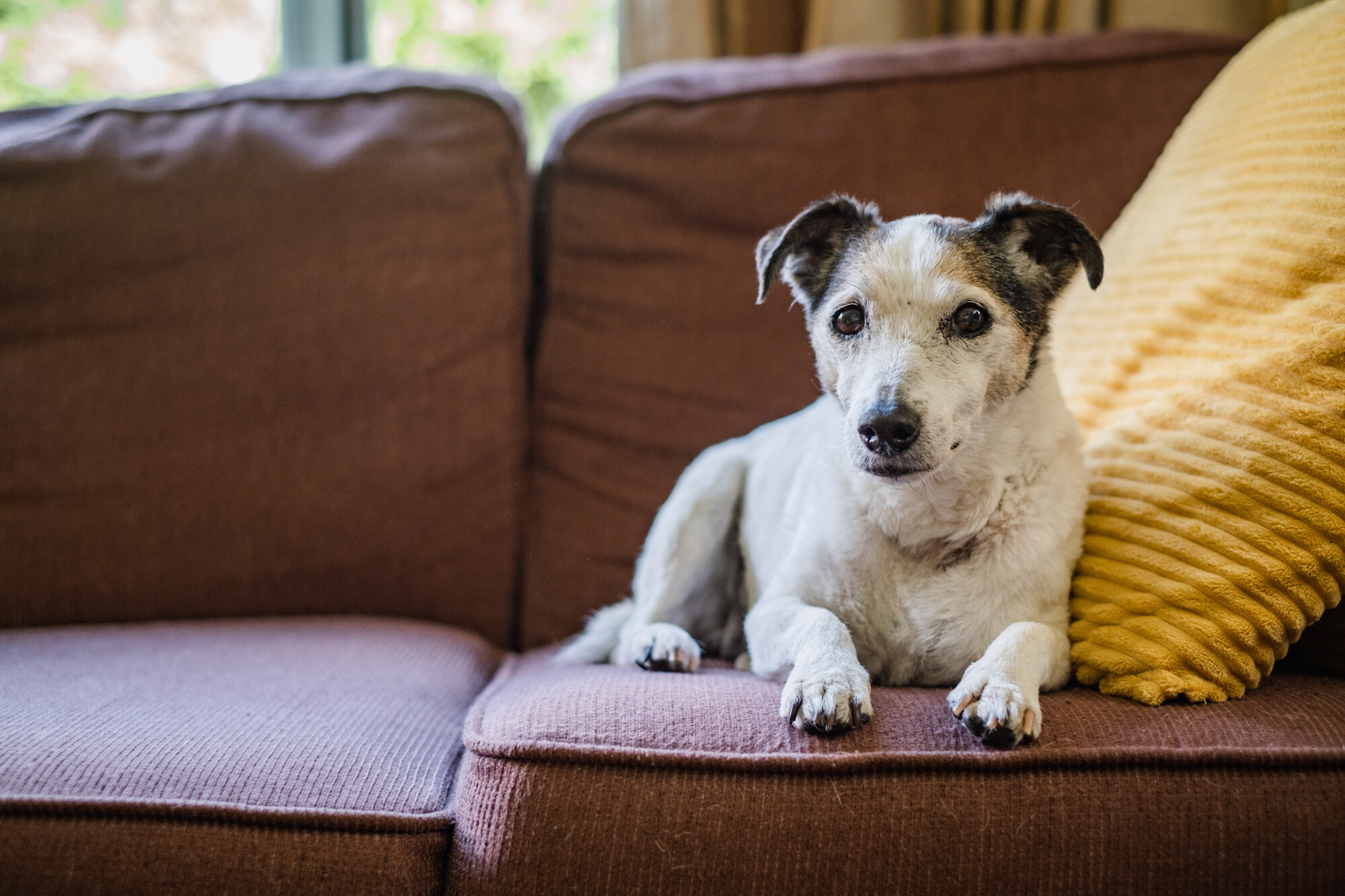 With health issues including heart disease and arthritis requiring medication for life, we feared that it would take a long time to find Libby a home – as it often does with elderly dogs in our care.
But it wasn't long before she was adopted by parish priest Alan and family.
She settled in quickly, enjoying two daily walks – now down to one of around 40 to 45 minutes due to her slowing down a little more – in between snoozing on the sofa.
Alan, 62, says: "She leads me. She's got a little route and still smells everything. Some days she can be quite nippy. But there are occasions that, for the last 10 minutes, I have to pick her up because she's really just slowed to a halt, but that's what you would expect at that age."
As well as getting Alan out and about and meeting new people on walks, Libby has also brought the whole family plenty of "joy".
"She may not be bouncy, she might not always do what I want her to do, but it's just the pleasure of having an amount of unconditional love," says Alan.
He continues: "She brings such steadiness. I like to think that, underlying everything, Libby's grateful for being in a home. I reciprocate by being grateful that she's consented to living with us, without fuss. It's a two-way thing."
As well as the rewards that rehoming elderly dogs bring, Alan says that it also fits in well with their lifestyle.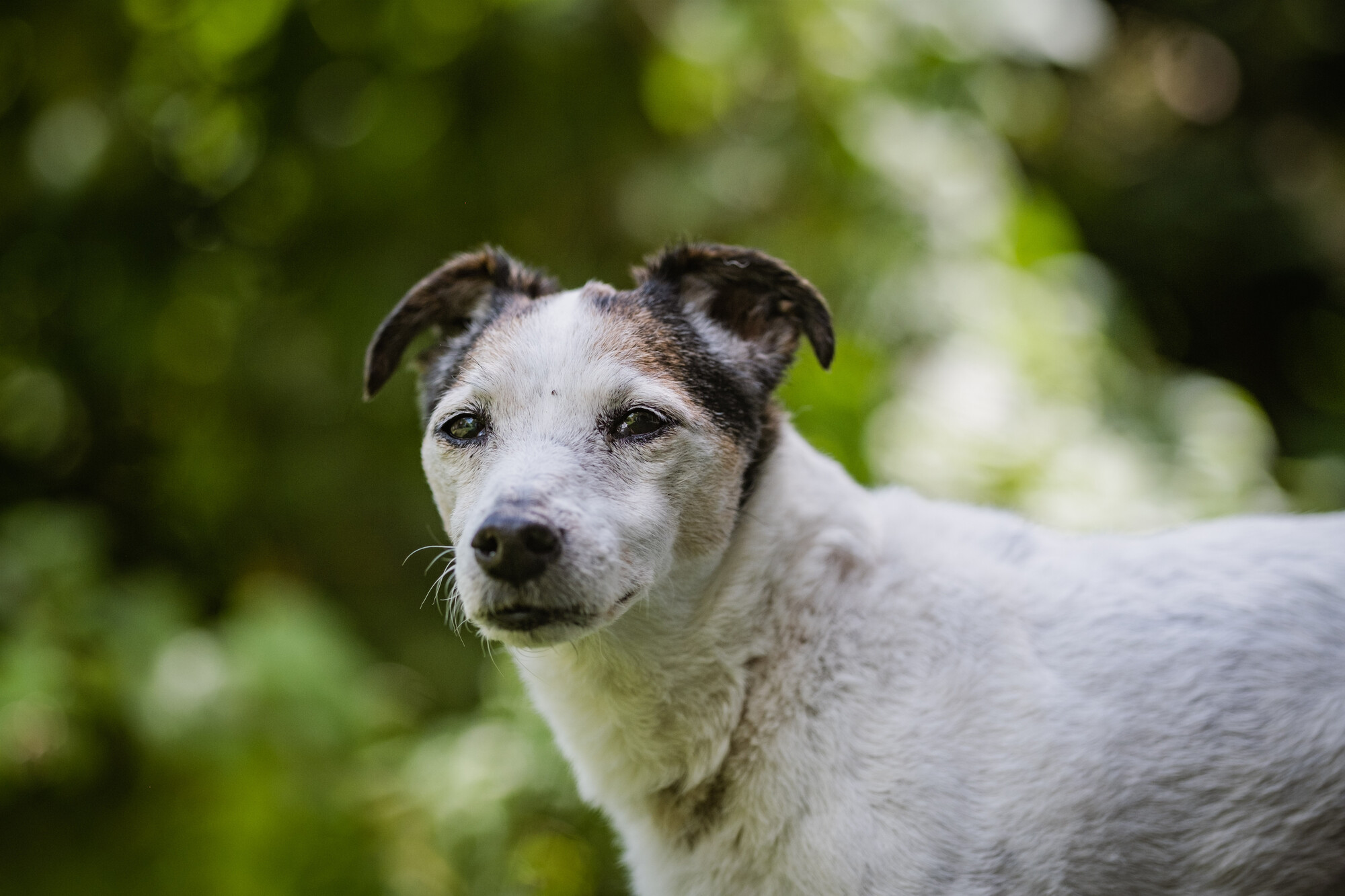 "I haven't got the time or energy to put into training a young dog. As I've got older and slowed down myself, it has been nice to go with their pace really," he says.
"She [Libby] models chilled out behaviour. She reminds me not to be too busy and not to be too bothered," adds Alan.
Older dogs who find themselves homeless need stability and a warm, loving home to live out their twilight years.
So, Blue Cross is immensely grateful to kind families like Alan's for taking on elderly pets knowing that their time with them will be limited.
Alan adds: "It never gets easier saying goodbye. Or making decisions. But I think it's getting a little simpler to know when to let go, although the feelings are still the same.
"It's rewarding because, otherwise, what life would they have? And when the sadness occurs for her [Libby], we'll be back [to Blue Cross]."
— Page last updated 19/10/2023