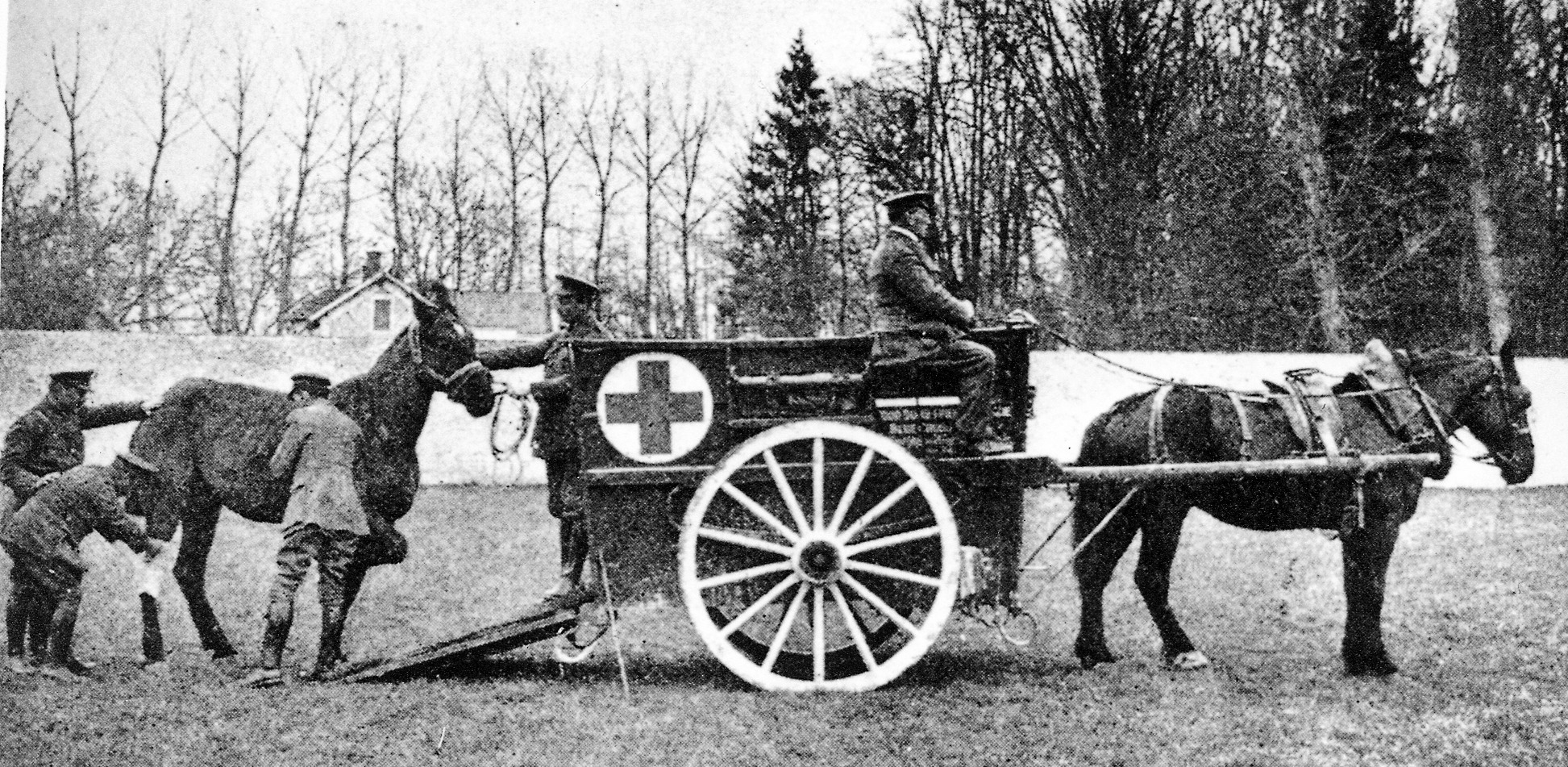 Blue Cross World War One collection
Welcome to the Blue Cross World War One collection - an exclusive historic archive of our work during this time.
Blue Cross has been helping animals since 1897 and we cared for sick and injured horses during World War One. By the end of the war, Blue Cross had treated over 50,000 sick and injured horses and 18,000 dogs, funded by donations from the British public. It had also sent veterinary supplies to over 3,500 units of the British and allied armies all over the world to treat horses.
Here you can explore our images, memorabilia and stories from the front line.
Take a look at our audio slideshows to find out more about the role of horses during World War One and discover a real-life story of a young boy and his horse on the battlefields of France. Flick through the pages of our iconic book Blue Cross at War to learn more about our role in helping animals on the front line.