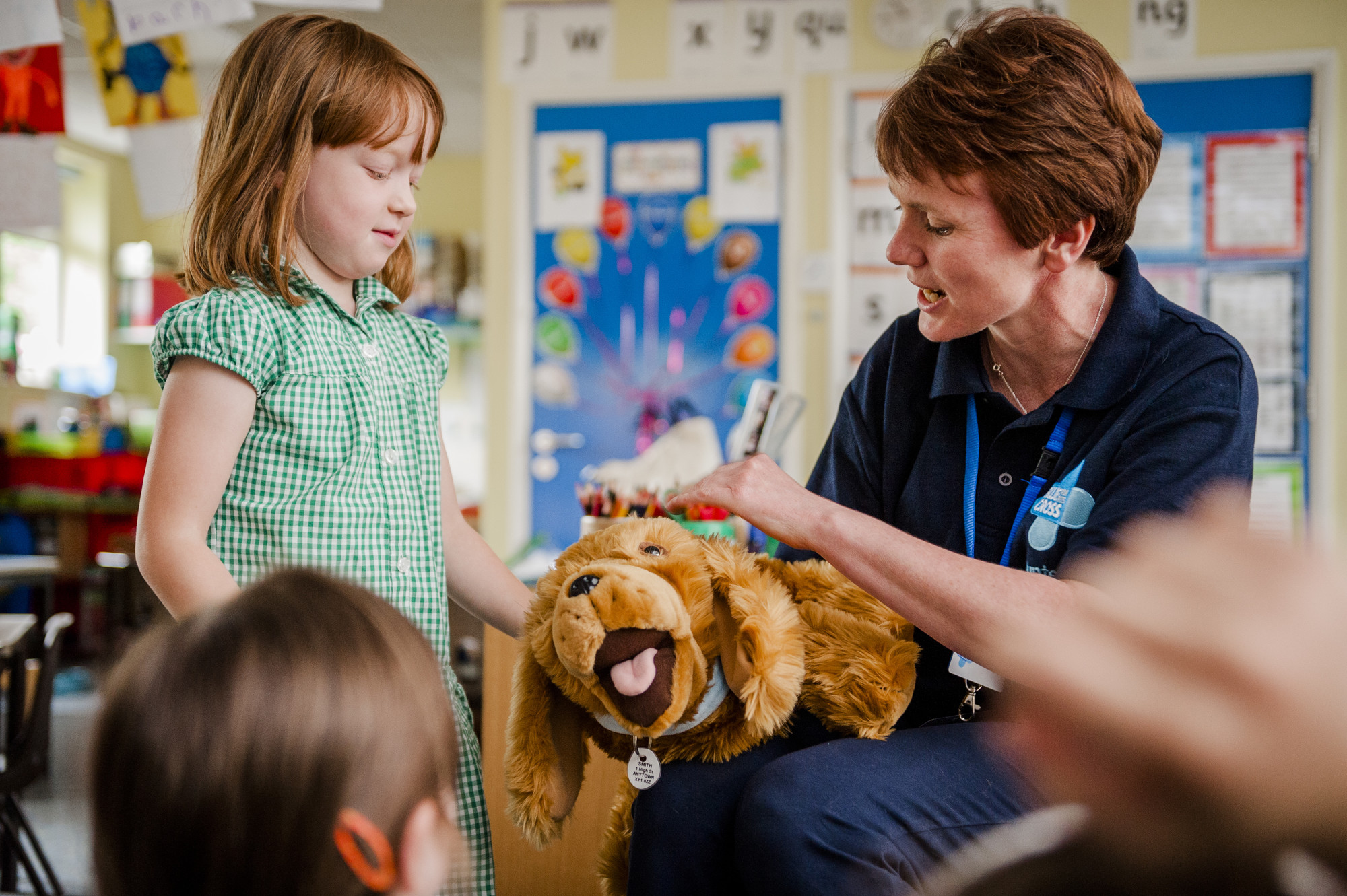 Free talks to schools and youth groups
Blue Cross offers a national programme of free talks teaching the importance of responsible pet ownership to young people. Our talks are not a fundraising initiative but are part of our programme of information, education and investment for the future of animal welfare.
Our speakers
Our speakers are DBS-checked Blue Cross volunteers who have undertaken a training programme and are practised in speaking to young people of all ages. Speakers encourage interaction by using age appropriate resources to help bring the message of Blue Cross to life. 
Talks
Assemblies and class talks are designed to engage the audience. Our volunteer speakers offer talks suitable for primary schools and youth groups. Please contact us for information on talks to further education colleges.
Topics
Dog safety assembly
This whole school assembly teaches the right way to approach and behave around dogs. Featuring the three C's of canine choice. This assembly teaches:
the signals to look out for when a dog needs to be left alone
how to react with dogs in the home and in public in order to stay safe
Ideal for safety topics, or for those with an issue in their community.
What pets need
This talk is for those aged 5 to 11 years old. It teaches the five welfare needs of animals, covering everything we need to keep our pets happy, healthy and well looked after.
Pets and our wellbeing
With the wellbeing of young people being such a high priority, this class talk teaches seven to 11 year olds about the links between pet wellbeing and our own.
It is an interactive and mindful reminder of the things humans and animals all need to stay healthy and happy. 
Download our children's risk assessment and code of conduct documentation to ensure safety during our education talks.
— Page last updated 19/01/2023